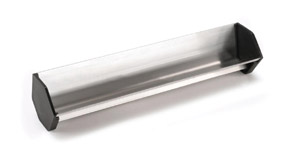 Quick Details
Place of Origin: United Kingdom
Brand Name: FUJI SERICOL
Description & Features
– All aluminum coater.
– Easy & comfortable handing.
– Controlled coating deposit.
– Uniform coating of emulsions & block outs.
– Aluminum ends are permanent for easy cleaning & no leaking.
– Two coating edges and tight fitting end caps insure a perfect coating angle for proper emulsion application.
Specification / Standard Size
– It is made of high hardness anodized aluminum material, high quality, easy to use.
– Available in a full range of size for many different applications. Some sizes upon request.